Click on picture to view a full-size image



Pirkei Avos Treasury - 3 Volume Personal-size Slipcased Set


The Sages' guide to living with an anthologized commentary and anecdotes

By Rabbi Moshe Lieber (Author) Rabbi Nosson Scherman (Introduction)
List Price: $39.99
Online Discount: 20%
You Pay Only: $31.99

Catalog #: AVO3
ISBN-10: 0899066410
ISBN-13: 9780899066417
Binding: Slipcased Set / Pages: 439
Dimensions: 4.5 x 6.375 inches / Weight: 1.80 LBS
Published: by ArtScroll Mesorah Publications

In Stock?: YES



Description:
The Pirkei Avos Treasury is now here in a stunning 3-vol. slip-cased gift edition. Convenient 4-1/2"x 6" page size, ready to take along wherever you go!
Sample Page: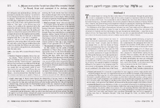 Click on image to view a full-size sample page
Other Selected Titles by Rabbi Moshe Lieber:
Haggadah Anthology - Gift Edition
Pirkei Avos Treasury - Deluxe Gift Edition
Simchas Torah / Shemini Atzeres: Its Significance, Laws, And Prayers
THE FIFTH COMMANDMENT
The Torah Treasury - Deluxe Gift Edition

More... Click here for full list