Click on picture to view a full-size image



Sand and Stars I


The Jewish journey through time.

By Yaffa Ganz (Author) Rabbi Berel Wein (Editor)
List Price: $39.99
Online Discount: 10%
You Pay Only: $35.99

Catalog #: SA1H
ISBN-10: 0899060366
ISBN-13: 9780899060361
Binding: Hardcover / Pages: 258
Dimensions: 8.5 x 11 inches / Weight: 2.50 LBS
Published: by Shaar Press

In Stock?: YES



Description:
There is no more exciting story anywhere than the Jewish People's march through the menaces of history. It's a gripping, absorbing story, peopled by great names and arch-villains, full of courage and cowardice, and leavened with the conviction that the Chosen People must survive come what may. This volume traces the story from the Second Temple to the 16th century. This book is the work of two great names in today's Jewish literary world: YAFFA GANZ the acclaimed, award-winning author of children's literature; in collaboration with RABBI BEREL WEIN rosh yeshivah, rabbi, historian, and lecturer, whose history cassettes are the primary basis of the book. Lavishly illustrated and filled with maps and time charts, SAND AND STARS I brings the story alive. Especially recommended for young readers aged 10-16, it is fascinating reading for all ages. A perfect gift for bar or bas mitzvah, graduation or any special event
Sample Page: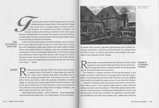 Click on image to view a full-size sample page
Browse Related Books:
Books > Gift Suggestions > Coffee Table Books
Books > History Books
Books > Basic Jewish Library > Jewish History

Other Selected Titles by Yaffa Ganz:
Chanukah With Bina, Benny, And Chaggai Hayonah
Lag Ba'omer And Tu Bishvat With Bina, Benny, And Chaggai Hayonah
My Book
Rosh Hashanah With Bina, Benny, And Chaggai Hayonah
Succos With Bina, Benny, And Chaggai Hayonah

More... Click here for full list
Other Selected Titles by Rabbi Berel Wein:
Echoes Of Glory
Herald Of Destiny
Living Jewish
Pirkei Avos : Teachings for Our Times
The Pesach Haggadah: Through the Prism of Experience and History

More... Click here for full list

Table of Contents
Section I: Destruction and Rebuilding 60-500 C.E.
The Desruction of the Second Temple
Yavneh - Jewish Life Begins Anew
The Last Jewish Revolt:Rabbi Akiva,BAr Kochba, and the fall of Beitar
The Tannaim and the Time of the Mishnah
Rabbi Yehudah HaNasi and the Mishnah
The Amoraim and the Time of the Gemara
The Rise of Christianity and the Fall of Rome Section II: The World of the Geonim 500-1000 C.E.
The Rise of Islam
Jews in the Land of Babylonia
The Geonim
New Beginings Section III: The Middle Ages and the Jews of Spain 900-1500 C.E.
A Birds-eye View from 700-1500
The Golden Age of Spanish Jewry
The Rambam and the 12th Century
The Ramban and the 13th Century
The Terrible 14th Century
Inqusition and Expulsion in the 15th Century Section IV:The Middle Ages and The Jews of Ashkenaz 700-1500 C.E.
The Dark Ages and the Beginnings of Ashkenaz
Life in the Middle Ages
The House of Rashi
The calamitous Crusades
The Black Death Section V: New Directions 1400-1650
The Rennaissance
The Protestant
The Kabbala
Eretz Yisrael: Return and Hope
Eretz Yisrael: A Genoration of Giants