THE MOUNTAIN FAMILY
by Tzirel Rus Berger with Penina Neiman

An Appalachian family of 12 — and their fascinating journey to Judaism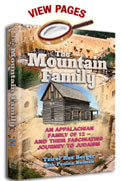 From the Appalachian backwoods comes a story so incredible, and a light so bright — it will illuminate our own lives as well.
It is the story of a pastor's daughter who became a Jew, mother of ten Jews, all devoted to mitzvah observance. Most of all, it is the story of a woman whose deep love for Torah is an inspiration to all.
STORIES THAT LIGHT UP YOUR HEART
by Rabbi Binyomin Pruzansky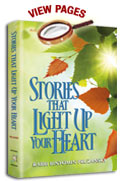 Rabbi Binyomin Pruzansky
's true stories bring a glow to our world. They remind us that there is One who is in charge and there is meaning in even the smallest events. His stories are the sparks that melt away despair, that bring a smile to our lips and comfort and happiness to our hearts.
the maggid at the podium
Stories and Practical Ideas from the Lectures of Rabbi Paysach J. Krohn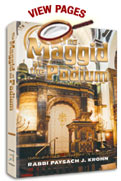 Rabbi Paysach Krohn
is a globetrotting speaker who has inspired tens of thousands with his insights, wisdom, and his stories. Now, we can bring the maggid's messages to our homes. Rabbi Krohn offers strategies, insights and great stories to help us deal with the stress and time management challenges that so many of us face.