Making Hashem Proud

by Chaviva Pfeiffer

Stories of Kiddush Hashem in everyday life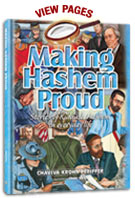 Bestselling author Chaviva Pfeiffer brings our children an extraordinary collection of true stories that show how to make a Kiddush Hashem in our daily lives.
UPWARDS
The story of my struggle with Parkinsonism
By Shami Reinman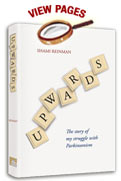 This is the story of a woman who, with pure emunah and bitachon, accepts her fate even as she struggles against it. She seeks out joy in the sea of her suffering. And she feels blessed.
KOL DODI ON THE HAFTAROS
The Haftaros: comments, insights and their connection to the Parashah
by Rabbi David Feinstein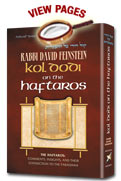 Harav David Feinstein introduces each Haftarah, explains its historical context where necessary, shows its relationship to the Parashah, and offers an enlightening commentary. Includes complete Hebrew text of the Haftaros with English translation.