Click on picture to view a full-size image



Passover by Design


Picture-perfect Kosher by Design recipes for the holiday

By Susie Fishbein (Author)
List Price: $29.99
Online Discount: 10%
You Pay Only: $26.99

Catalog #: PBDH
ISBN-10: 1578190738
ISBN-13: 9781578190737
Binding: Hardcover / Pages: 272
Dimensions: 8.25 x 9.625 inches / Weight: 2.30 LBS
Published: by ArtScroll Shaar Press

In Stock?: YES



Description: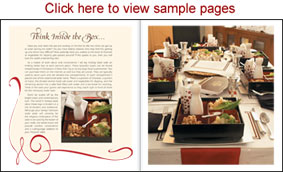 In this fifth cookbook in the celebrated Kosher by Design series, Susie Fishbein makes Passover preparations elegantly simple. Featuring a blend of Passover-adjusted Kosher by Design favorites, with over thirty brand-new recipes and full-color photos, this is one cookbook you'll love to use throughout the holiday.

Also includes over 130 gluten-free recipes which makes this the perfect year-round cookbook for those on a gluten-free diet.


Over 30 brand-new recipes, many developed with kosher catering star, Moshe David
Over 130 Kosher by Design favorites reformulated and retested for Passover
Over 140 full-color images throughout, with over 40 brand-new photos
Quick and easy table decor and entertaining ideas
Useful, year-round healthy cooking techniques
Comprehensive index for easy cross-referencing
Browse Related Books:
Books > Cookbooks
Books > Kosher by Design Series
Books > Gift Suggestions > ArtScroll Gifts by Price > Gifts $15 - $30
Books > Gift Suggestions > ArtScroll Most Popular Gifts
Books > Holidays > Holiday General Reading

Other Selected Titles by Susie Fishbein:
Kosher By Design Cooking Coach